American society is an epitome of freedom, fun and opportunity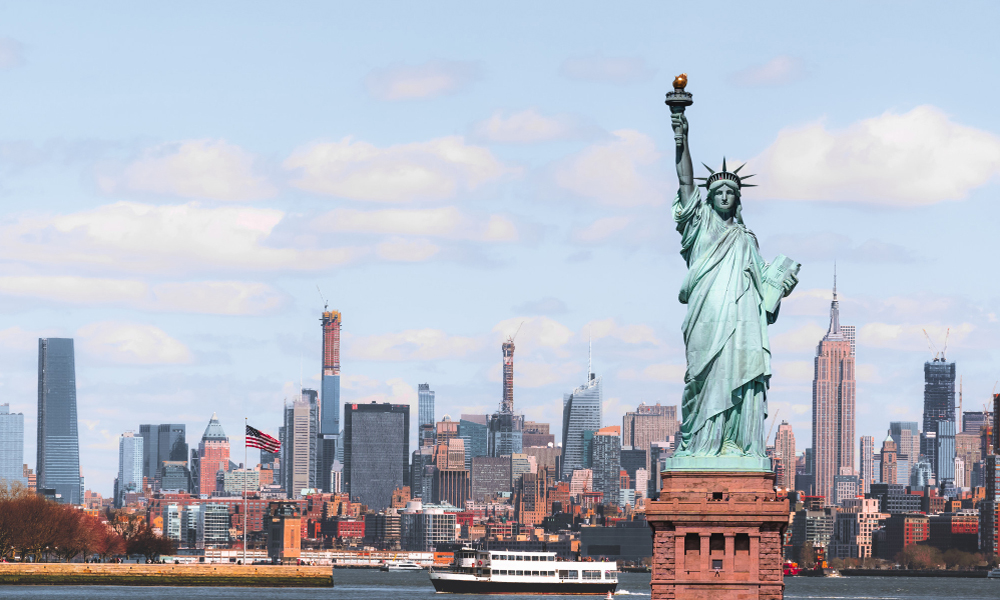 When planning to study abroad it is important to introspect before taking the plunge. It is essential to make an informed decision before you head towards a higher education abroad. According to the latest report by the QS university rankings, USA has emerged as a leading country known for its quality education. U.S. offers various options to choose from according to your academic and cultural preferences. Here are a few reasons why you may choose to study in the U.S.:
World renowned Academia
With over 4000 universities across the country, the United States boasts of some of the top universities in the world. The universities and colleges offer a wide range of degrees and courses in all academic fields. You may find excellent programs at the undergraduate and graduate level of study. US degrees are recognized and accepted around the world for their excellence. 16 universities of USA are among the top 20 in the world according to the latest rankings.
Academic Flexibility
The American higher education system offers flexible options to students according to their needs and interests. At the undergraduate level, students can choose different courses before they declare their choice for major at the end of second year. This gives students time and options to explore their interests. So, if you are undecided about your field of study it is absolutely alright. You can still apply stating that you are undecided about your major. Also, if you have already decided what you want to study, you can still study another subject and complete a "double major", i.e. a degree in two subjects within the normal four year of study.

At the graduate level, i.e. master's degree, you can customize your course according to your coursework to fit your academic goals. You always have the freedom to include ideas and opinions important to your area of academic interest.
Career Opportunities
An international degree opens up a wide range of career prospects and a degree from reputed universities widens the scope even further. Due to the varied insight into different fields of study offered by universities of USA, it broadens the scope of the career path that the student chooses and it is known that international companies look for candidates that offer them with a different take or perspective on their products.
Research and Training opportunities
U.S. universities offer research and training opportunities to international students at the graduate level. A student can assist a Professor by being a Teaching Assistant to them which also helps in funding their studies and also helps in the broadening of their knowledge and skill set. Students can assist professors with research on different projects and it also gives them an opportunity to work with the best in their chosen field of study.
Use of technology
U.S. takes pride in its technological advancement and it has made sure that all spectrums of the education sector are well equipped with the latest technology. This makes life of the student much simpler with easy access to data and other technology. It is said that technology plays a pivotal role in research and development and American universities have made sure they do not fall behind when it comes to the advancement of their facilities and their students by introducing new methods and skills to the learning curve.
American culture and campus life
It is often said that the American society is the epitome of freedom, fun and opportunity and it is quite true. Once a student decides to take admission to an American university, it brings in a lot of enthusiasm and freedom from the word go. It is said once a student sets foot on American soil, they start imbibing the culture that US of A brings with its name. Studying in U.S. can give you opportunities to know and learn about other cultures and sharing your culture with your international friends.
College life in universities is not just about classes and tutorials but an extension to your personality. You may find a lot of exciting mediums to make friends and enjoy college life. Indulge in a pottery class and unleash your creativity. Join a dance club. Or if you are an aspiring writer, join the college magazine team. You will find many such ways to broaden your experience as per your interests.
Most universities have international student offices. Staff and faculty members ensure a better support and guidance to international students. During your stay in U.S. you may also gain essential life skills such as communication and social skills.
Help and support to International Students
It is challenging for international students to adhere or get accustomed to the new student life in an international university. However, most US universities provide good guidance and support to all the students whether it is related to accommodation, visa status, career opportunities, etc.