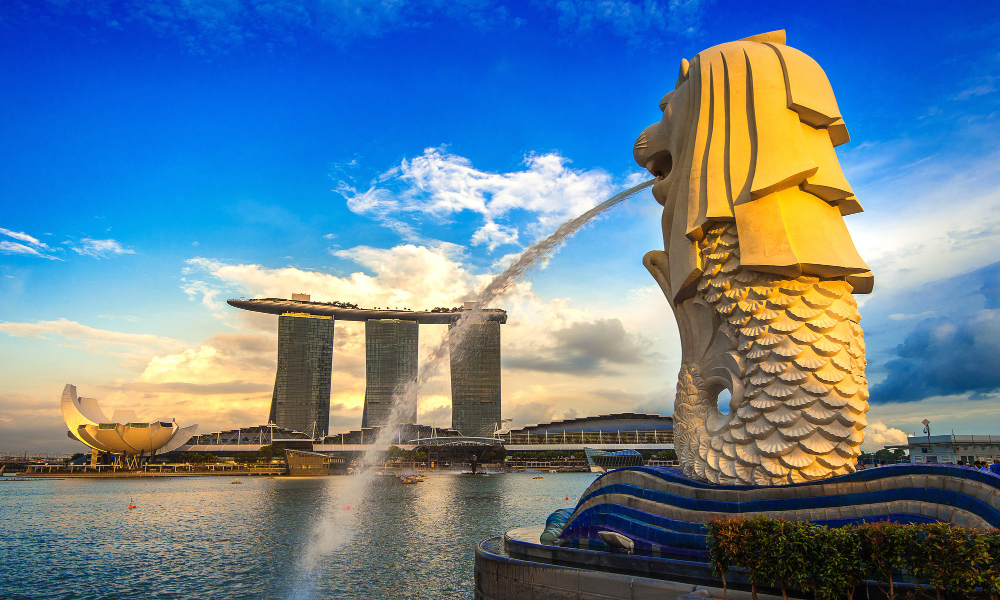 STUDY IN SINGAPORE
Singapore, the Lion City, is not just a global financial hub; it's also a premier destination for world-class education. Known for its top-ranked universities, multicultural society, and vibrant city life, Singapore offers an outstanding environment for students to learn and grow.
Why Study in Singapore?
Academic Excellence: Singaporean universities consistently rank among the world's best, offering a diverse range of programs designed to foster critical thinking, innovation, and global perspectives.

Multicultural Society: Immerse yourself in a harmonious blend of cultures and traditions. Singapore's multicultural environment welcomes students from all over the world, creating a dynamic and inclusive learning community.

Global Opportunities: With a degree from a Singaporean institution, you'll be equipped to excel on the global stage. Singapore's education system prepares students for international careers.

Safe and Clean Environment: Experience a safe and clean city that's known for its impeccable public transportation, making it easy to explore the city's rich cultural heritage and modern attractions.
Study Options
Undergraduate: Choose from a wide range of bachelor's degree programs, each offering a solid foundation for your future career.

Postgraduate: Elevate your knowledge with master's and doctoral programs that combine academic rigor with practical insights.
Student Life
Singapore offers a bustling student life filled with exciting events, cultural festivals, and outdoor activities. Explore lush parks, indulge in diverse cuisines, and make lifelong friends.
Scholarships
Explore various scholarship options and grants to ease your financial burden while pursuing your education in Singapore.
Visa Information
Stay informed about visa requirements and processes to ensure a smooth transition to your educational journey in Singapore.
How We Can Assist You
We understand that studying abroad involves complex decisions. Our team of experts is here to guide you through the entire process, from selecting the right course to settling into Singaporean life.

Join the ranks of students who have discovered academic excellence in the heart of Asia. Begin your journey toward a world-class education in Singapore.

Contact us today to start your adventure in Singapore's vibrant educational landscape.