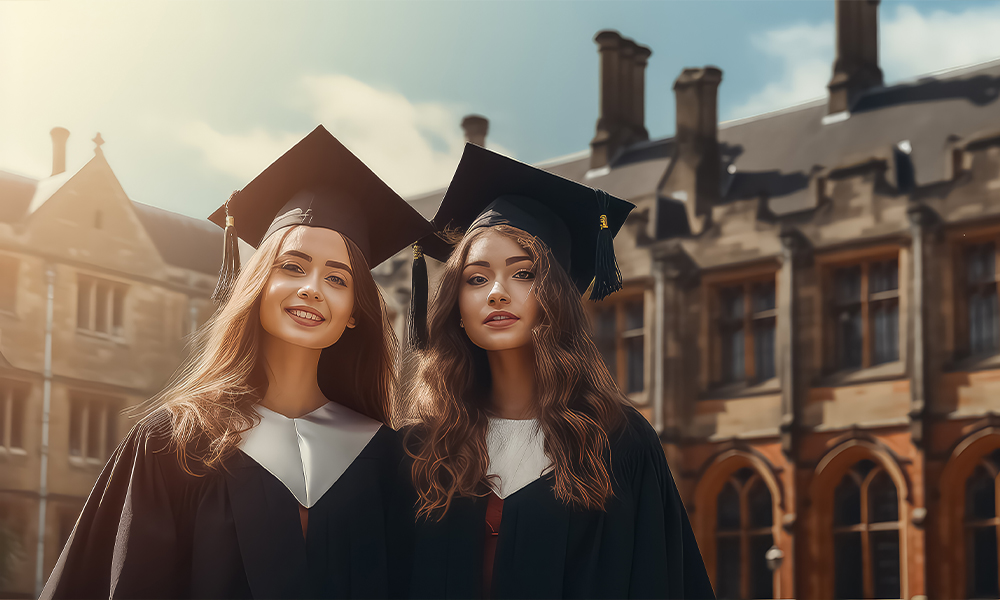 Study Visa
Are you dreaming of pursuing your education abroad and embarking on an exciting academic journey in a foreign land? Look no further! Our Study Visa Services are here to guide you through the entire process, making your dreams of international education a reality.
Why Choose Us for Your Study Visa?
Expert Guidance: Our team of experienced immigration experts specializes in study visas. We stay up-to-date with the latest immigration regulations and university admission requirements to provide you with the most accurate and reliable advice.

Personalized Support: We understand that each student's journey is unique. That's why we offer personalized guidance tailored to your specific needs, ensuring a smooth and hassle-free visa application process.

Extensive Network: Over the years, we have established strong connections with universities and colleges worldwide. We can help you choose the best institution and program that aligns with your academic and career goals.

Visa Application Assistance: Navigating the complex visa application process can be overwhelming. Our dedicated team will assist you in preparing and submitting all required documents, increasing your chances of visa approval.

Financial Guidance: We understand that financing your education abroad can be a concern. We'll provide you with information on scholarships, financial aid options, and part-time work opportunities to ease your financial burden.

Pre-Departure Support: We don't stop at the visa approval; we assist you in preparing for your journey. From accommodation arrangements to travel tips, we've got you covered.

Post-Arrival Assistance: Our support doesn't end when you land in your destination country. We provide guidance on settling in, connecting with fellow students, and adapting to your new environment.
Studying abroad is a transformative experience that offers numerous benefits:
Global Perspective: Exposure to diverse cultures enhances your global outlook.

Quality Education: Access top-notch education and cutting-edge research.

Career Opportunities: Gain a competitive edge in the global job market.

Personal Growth: Develop independence, resilience, and adaptability.

Networking: Build an international network of friends and contacts.
How to Get Started:
Contact Us:
Reach out to us through our website or office.
Consultation:
Schedule a consultation to discuss your goals and preferences.
Assessment:
We'll assess your eligibility and recommend suitable study options.
Documentation:
Gather the required documents, and we'll guide you through the process.
Application:
Submit your application to your chosen institution.
Visa Processing:
We'll assist you with the visa application process.
Preparation:
Prepare for your journey, and we'll support you every step of the way.
Arrival:
Land in your destination country, ready to embark on your educational adventure.
Don't let your dreams of studying abroad remain a dream. Contact us today, and let's turn your aspirations into a reality. Studying abroad is not just an education; it's a life-changing experience!